WAKAF BERBASIS AKAD MUAMALAH UNTUK MENINGKATKAN KETAHANAN PANGAN DI INDONESIA
Fauzia Ulirrahmi
(1*)
, Afthon Yazid
(2)
,
(1)&nbspUIN Raden Mas Said Surakarta
(2)&nbspUIN Raden Mas Said Surakarta
(*) Corresponding Author
Abstract
Food security can be achieved by the existence of adequate food land. The government has made efforts to implement land protection with the passage of Law No. 41 of 2009 concerning the Protection of Sustainable Food Agricultural Land. The implementation of this law is constrained because it must be further implemented in derivative laws that are the domain of local governments. In addition, the large number of interests related to the use of land for use outside the agricultural sector is also a serious obstacle. This is further complicated by the passage of the Job Creation Law (Ombibus Law) which states that sustainable food agricultural land can be converted to realize public interests or national strategic projects (Article 122). This research is qualitative research with library sources using the analysis of contract theory in fiqh muamalah. The result is that waqf can serve as a safeguard for agricultural land which is now often converted, it can also serve as capital to support the agricultural sector with several contracts such as muzaro'ah, mukhabaroh, ba'i salam, and ijarah. These contracts will intensify productive agricultural activities with a broad distribution of profits. This activity can also be used with non-profit and commercial programs. The agreement is expected to improve food security in Indonesia and, in addition, the welfare of farmers who have been at a low economic level can be improved.
Keywords: Food Security; Waqf; Contract; Mu'amalah
References
Abdul Ghofur, R. (2010). Akibat Hukum dan Terminasi Akad dalam Fiqh Muamalah. ASAS Journal, 2(2), 1–14.
Abdullah, M. (2018). Waqf, Sustainable Development Goals (SDGs) and maqasid al-shariah. International Journal of Social Economics, 45(1), 158–172. https://doi.org/10.1108/IJSE-10-2016-0295
Alam, M. M. (2018). Potent Potential of Awq ā f in Social and Economic Development. 31(2), 101–108. https://doi.org/10.4197/Islec.31-2.8
Amelia, F. (2016). Sejarah dan Kontestasi Masyarakat Sipil dan Negara di Indonesia.
An-Nabhani, T. (2009). Membangun Sistem Ekonomi Alternatif Perspektif Islam. Risalah Gusti.
Arifa, N. . (2017). Harmonisasi Kepemimpinan di Kabupaten Wonosobo dalam Kebijakan Pembangunan Pertanian Berkelanjutan. Jurnal Sosial Ekonomi Dan Kebijakan Pertanian, 6(2), 231–238.
Arozi, A. ., & Saptana. (2014). Implementasi Undang-Undang Perlindungan Lahan Pertanian Pangan Berkelanjutan (PLP2B) dalam Mendukung Ketahanan Pangan di Provinsi Banten,. Prosiding Pusat Sosial Ekonomi Dan Kebijakan Pertanian Kementerian Pertanian, 519–531.
Busthomi, A. O., Setyawan, E., & Parlina, I. (2018). Akad Muzara'ah Pertanian Padi dalam Perspektif Hukum Ekonomi Syariah. Al-Mustashfa, 3(2), 268–283.
BWI. (n.d.). Sejarah Perkembangan Wakaf. https://www.bwi.go.id/sejarah-perkembangan-wakaf/
Erfani, S. (2008). Wakaf sebagai Instrumen Investasi Publik (Cet. 1). Kreasi Wacana.
Ghozaly, Abdul Rohman, dkk. (2010). Fiqh Muamalat. Jakarta: Gaya Media Tama.
Hadi, A. A. Al. (2017). Fiqh Muamalah Kontemporer. PT. Raja Grafindo Persada.
Hossain, I., Aliyu Dahiru, M., Jibril, B. T., & Kaitibie, S. (2019). Support for smallholder farmers through Islamic instruments: The case of Bangladesh and lessons for Nigeria. International Journal of Islamic and Middle Eastern Finance and Management, Volume 12(2), 154–168. https://doi.org/https://doi.org/10.1108/IMEFM-11-2018-0371
Irawan, Hermansyah, & Khoerullah, A. K. (2020). Konsep Ba'i Salam dan Implementasiya dalam Mewujudkan Ketahanan Pangan Nasional. Iqtisadiya: Jurnal Ilmu Ekonomi Islam, 7(14), 44–60.
Jaenab, S., Kosim, & Syamsudin. (2019). Hak Kekayaan Intelektual sebagai Objek Wakaf: Kajian Komparatif Mazhab Syafi'i dan Undang-Undang Nomor 41 Tahun 2004. Al-Mustashfa: Jurnal Penelitian Hukum Ekonomi Islam, 4(1).
Khan, T. (2019). Venture waqf in a circular economy. ISRA International Journal of Islamic Finance, 11(2), 187–205. https://doi.org/10.1108/IJIF-12-2018-0138
Mardani. (2016). Fiqh Ekonomi Syariah: Fiqh Muamalah (Cet ke 4). Jakarta: Kencana.
Midgley, J. (1997). Social Welfare in Global Context. Sage Publication.
Mukti, B. P. (2019). Strategi Ketahanan Pangan Nabi Yusuf Studi Analisis tentang Sistem Ketahanan Pangan Nabi Yusuf dalam Al-Qur'an Surat Yusuf Ayat 46-49,. Jurnal Tarjih Dan Pemikiran Islam, 16(1).
Nazhir, M. (2003). Metode Penelitian. Ghalia Indonesia.
Nizar, M. (2016). Kajian Wakaf Produktif dan Peranan Sektor Keuangan Indonesia.
Obaidullah, M. (2015). Enhancing food security with Islamic microfinance: insights from some recent experiments. Agricultural Finance Review, 75(2), 142–168. https://doi.org/https://doi.org/10.1108/AFR-11-2014-0033
Putra, D. A., & Azzura, S. N. (2021). Mengupas Wakaf Uang dan Potensinya di Indonesia. https://www.merdeka.com/khas/mengupas-wakaf-uang-dan-potensinya-di-indonesia-mildreport.html
Rozalinda. (2016). Manajemen Wakaf Produktif (Cet. 2, Ed). Rajawali Pers.
Sa'diyah, M. (2022). Modul Ajar Fiqh Muamalah. Penerbit Mitra Cendekia Media.
Sadeq, A. . (2002). Waqf, Perpetual Charity and Poverty Alleviation, ,. International Journal of Social Economics, Vol. 29 No, 135–151. https://doi.org/https://doi.org/10.1108/03068290210413038
Sari, R., Muamar, A., & Aziz, A. (2019). Perjanjian Kemitraan antara PT. Go-Jek Cabang Cirebon dengan Mitra Pengendara dalam Prespektif Hukum Islam dan Hukum Perdata. Al-Mustashfa: Jurnal Penelitian Hukum Ekonomi Islam, 4(2).
Setyawan, E., Saedulloh, E., & Haerunisa, A. (2017). Dana Investasi Real Estat Syariah sebagai Sarana Investasi Wakaf Uang. Al-Mustashfa: Jurnal Penelitian Hukum Ekonomi Islam, 2(2).
Spicker, P. (1995). Social Policy Themes and Approaches. Prentice Hall.
Susanto, B. P. (2020). Manajemen Wakaf Berbasis Kelompok, Solusi Pemberdayaaan Petani dan Ketahanan Pangan. Ulûmuna: Jurnal Studi Keislaman, 6(2).
Sutrisno, N., & Heryani, N. (2019). Manajemen Sumber Daya Alam dan Produksi Mendukung Pertanian Modern (I. Press (ed.); p. 178). https://www.litbang.pertanian.go.id/buku/Manajemen-SDA-dan-Produksi/Manajemen-SDA-dan-Produksi.pdf
Tanjung, H. (2020). Ekonomi dan Keuangan Syariah Isu-Isu Kontemporer. PT. Elex Media Komputindo.
Wahab, A. (2019). Teori Akad dalam Fiqih Muamalah. Rumah Fiqih Publishing.
Zaking, S. (2020). Kolaborasi ACT-YP3I Berdayakan Petani Dalam Ciptakan Ketahanan Pangan. https://www.jawapos.com/nasional/30/10/2020/kolaborasi-act-yp3i-berdayakan-petani-dalam-ciptakan-ketahanan-pangan/
DOI:
10.24235/jm.v7i2.11525
Article Metrics
Abstract view : 0 times
PDF - 0 times
Refbacks
There are currently no refbacks.
Al Mustashfa Indexed by: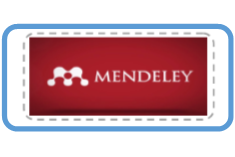 This work is licensed under a Creative Commons Attribution 4.0 International License.
View My Stats