MEKANISME REKSADANA SYARIAH MELALUI APLIKASI BIBIT PERSPEKTIF AKAD WAKALAH BIL UJRAH
Muhammad Irkham Firdaus
(1*)
,
(1)&nbspUniversitas Darussalam Gontor
(*) Corresponding Author
Abstract
Investment is one of the muamalah activities that is highly recommended in Islam, so platforms and applications that support investment activities are starting to appear, such as the Seed application. The Bibit application is an application that provides mutual funds and helps new investors to start investing. This application also provides a choice of sharia mutual funds, in which there are several sharia investment startups. However, in-depth research is needed on the mechanism of sharia mutual funds through the Seed application. This study aims to analyze the mechanism of Sharia mutual funds through the Seed Application with the wakalah bil ujrah contract. This type of research is field research and uses a qualitative descriptive approach. The results of the analysis of the wakalah bil ujrah contract on the mechanism of sharia mutual funds through the Bibit application concluded that the mechanism of sharia mutual funds through the Bibit application was not by the wakalah bil ujrah contract, because there were elements of taqshir and tahaddi, namely in providing information about past performance which determines the stimulation of future mutual fund values. now does not correspond to reality.
Keywords: Sharia Mutual Funds, Bibit, Wakalah bil Ujrah
References
"Bibit - Robo Advisor Investasi Reksadana." n.d. Accessed October 7, 2022. https://bibit.id/.
Dinandra, Meika. 2020. "Peningkatan Brand Equity Melalu Strategi Marketing Communication Aplikasi Investasi Reksadana "Bibit "." Jurnal Kajian Komunikasi 4 (1): 29–40.
"Fatwa Dewan Syariah Nasional-Majelis Ulama Indonesia No: 1l3/DSN-MUI/IX/2017 Tentang Akad Wakalah Bi Al-Ujrah." n.d.
Firdaus, Muhammad Irkham, Theo Aditya Pradhana, and Zulfikar Yahya Anhar. 2022. "Distribution of Cash Waqf With Debt and Receivable Mechanisms Perspective of Islamic Law and Positive Law." Al-Insyiroh: Jurnal Studi Keislaman 8 (2): 37–56.
Hasanah, Neneng, and Hamzah Hamzah. 2019. "Kaidah-Kaidah Islam Menjawab Permasalahan Sosial Dan Ekonomi Umat." Asy-Syari'ah 21 (1): 39–54. https://doi.org/10.15575/as.v21i1.4617.
Hendi, Suhendi. 2002. Fiqh Muamalah. Jakarta: Rajawali Press.
Madinah, Siti Hasnaa, Putri Karunia Sari, and Isnaini Rofiqoh. 2019. "Analisis Akad Wakalah Bil Ujrah Pada Jasa Titip Beli Online Dalam Prespektif Kaidah Fikih Ekonomi (Studi Kasus Pada Akun Instagram @jastiperopa777)." Jurnal El-Qist 9 (2).
Malkan, Indra Kurniawan', Nurdin, and Noval. 2018. "Pengaruh Pengetahuan Tentang Pasar Modal Syariah Terhadap Minat Investasi Saham Di Pasar Modal Syariah" 3 (1).
Maulana, Diky Faqih, and Abdul Rozak. 2021. "Sharia Mutual Funds Online Practice on Bibit Application in Islamic Law Review." Kodifikasia : Jurnal Penelitian Islam 15 (02): 297–314.
Muslich, Ahmad Wardi. 2010. Fiqh Muamalat. Jakarta: Sinar Grafika Offset.
Pardiansyah, Elif. 2017. "Investasi Dalam Perspektif Ekonomi Islam: Pendekatan Teoritis Dan Empiris." Economica: Jurnal Ekonomi Islam 8 (2): 337–73. https://doi.org/10.21580/economica.2017.8.2.1920.
PERISTIWO, HADI. 2016. "ANALISIS MINAT INVESTOR DI KOTA SERANG TERHADAP INVESTASI SYARIAH PADA PASAR MODAL SYARIAH." ISLAMICONOMIC: Jurnal Ekonomi Islam 7 (1). https://doi.org/10.32678/IJEI.V7I1.7.
Purnamasari, Irma Devita, and Suswinarno. 2011. Akad Syariah. Bandung: PT Mizan Pustaka.
Puspitasari, Diana. 2021. "Faktor-Faktor Yang Mempengaruhi Penggunaan Aplikasi Bibit Dengan Pendekatan DeLone McLean." Universitas Islam Indonesia.
Qolbi, Nur. n.d. "Berusia Satu Dekade, Berikut Perkembangan Pasar Modal Syariah Indonesia." Accessed October 5, 2022. https://investasi.kontan.co.id/news/berusia-satu-dekade-berikut-perkembangan-pasar-modal-syariah-indonesia.
Sholihat, Novi Nur. 2021. "Analisis Investasi Saham Dalam Sistem Hukum Ekonomi Syariah: Sebuah Syarah Hadis Pendekatan Isu Kontemporer." Jurnal Riset Agama 1 (April): 157–66.
Soemitra, Andri. 2009. Bank Dan Lembaga Keuangan Syariah. Jakarta: PT Fajar Interpratama Mandiri.
Solihat, Diana. 2021. "Tinjauan Hukum Islam Terhadap Investasi Reksa Dana Secara Online Melalui Aplikasi (Studi Kasus Pada Aplikasi Bibit)." UIN SMH Banten.
Sugiyono. 2009. Metode Penelitian Kuantitatif Dan Kualitatif. Bandung: Alfabeta.
Suhendi, Hendi. 2002. Fiqh Muamalah. Jakarta: PT. Raja Grafindo Persada.
Sulaiman, Abdul Wahab Ibrahim Abu. 2006. Banking Cards Syariah Kartu Kredit Dan Debit Dalam Perspektif Fiqih. Jakarta: PT. Rajagrafindo Persada.
Utami, Dhiany Nadya. 2020. "Sekilas Tentang Bibit, Agen Reksa Dana Yang 'Bersitegang' Dengan Sinarmas." 2020. https://market.bisnis.com/read/20200528/92/1245795/sekilas-tentang-bibit-agen-reksa-dana-yang-bersitegang-dengan-sinarmas.
DOI:
10.24235/jm.v7i2.10729
Article Metrics
Abstract view : 0 times
PDF - 0 times
Refbacks
There are currently no refbacks.
Al Mustashfa Indexed by: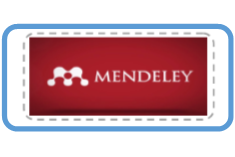 This work is licensed under a Creative Commons Attribution 4.0 International License.
View My Stats