SEHATI: PELUANG DAN TANTANGAN PEMBERIAN SERTIFIKASI HALAL GRATIS BAGI PELAKU UMK DI INDONESIA
Ahmad Havid Jakiyudin
(1*)
, Alfarid Fedro
(2)
,
(1)&nbspUniversitas Darussalam Gontor
(2)&nbsp
(*) Corresponding Author
Abstract
The government has ambitions to make Indonesia to be a center for halal producers by 2024. Sehati Program (free halal certification) was launched for all MSEs in Indonesia. However, relevant in-depth to find out whether this program can realize Indonesian dreams. The purpose of this research is to analyze the opportunities and challenges of the implementation of Sehati Program. A qualitative descriptive research method with a normative juridical type is used to answer the research results. Various laws and regulations related to the guarantee of halal products are collected and used as the main analysis material. The results of the study indicate that the one heart program is not intended for all MSEs in Indonesia. This program relies on the self-declared provisions as stipulated in PP No. 33 of 2021 concerning the Implementation of a Halal Product Guarantee and PMA No. 20 of 2021 concerning Halal Certification for Micro and Small Business Actors. The healthy program has the opportunity to make Indonesian products competitive advantages. The large amount of budget needed by the government and the emergence of doubts about the halalness of the product are challenges.
Keyword: Sehati, Halal Product, MSEs
References
Abdullah, M. A. (2020). GLOBAL HALAL INDUSTRY : REALITIES AND OPPORTUNITIES. 5(1), 47–59.
Anggraeni, R. (2022). Kalah dari Thailand, Kontribusi UMKM Terhadap Ekspor Indonesia Capai 15 Persen. IDX Channel. https://www.idxchannel.com/economics/kalah-dari-thailand-kontribusi-umkm-terhadap-ekspor-indonesia-capai-15-persen
Armiani, Basuki, B., & Nurrahmadani, S. (2021). Sertifikat Halal Menjadi Strategi Pemasaran Bagi Umkm Nonmuslim dalam Meningkatkan Penjualan. Prosiding Seminar Stiami, 8(1), 22–27.
Data Pelaku UMKM di Indonesia. (2019). Kementrian Koperasi Dan UKM Republik Indonesia.
Demirci, M. (2017). HALAL INDUSTRY GLOBAL APPROACH. The Journal of Academic Social Science Yıl: 5, 4(3), 426–468.
Dinar Standard. (n.d.). State of the Global Islamic Economy Report 2020/21. 92–95. https://cdn.salaamgateway.com
Fathoni, M. A. (2020). Potret Industri Halal Indonesia: Peluang dan Tantangan. Jurnal Ilmiah Ekonomi Islam, 6(3), 428. https://doi.org/10.29040/jiei.v6i3.1146
Hartati, R. (2019). PERAN NEGARA DALAM PELAKSANAAN JAMINAN PRODUK HALAL. ADIL: Jurnal Hukum, 10(1), 72–92.
Hasan, K. S. (2018). Kepastian hukum sertifikasi dan labelisasi halal produk pangan . Jurnal Dinamika Hukum, 14(2), 227–238.
Hatoli. (2020). SERTIFIKASI HALAL MAJELIS ULAMA INDONESIA PADA PRODUK ELEKTRONIK DAN NON KONSUMSI PERSPEKTIF MASLAHAH. JIL: Journal of Islamic Law, 1(2), 237–255. https://doi.org/10.24260/jil.v1i2.45
Hidayat, A. S., & Siradj, M. (2017). SERTIFIKASI HALAL DAN SERTIFIKASI NON HALAL. Jurnal Ahkam, 3(8), 199–210.
Ilyas, M. (2017). Sertifikasi dan Labelisasi Produk Halal Perspektif Maslahat. Al-Qadau : Peradilan Dan Hukum Keluarga Islam, 4(2), 357–376.
Indonesia, K. A. R. (2022). Sertifikasi Halal Gratis Dibuka, BPJPH Siapkan 25.000 Kuota untuk UMK. Kementerian Agama Republik Indonesia. https://www.kemenag.go.id/read/sertifikasi-halal-gratis-dibuka-bpjph-siapkan-25-000-kuota-untuk-umk-y5jkk
Indonesia, K. P. R. (2022). Indonesia Digadang Jadi Pusat Produksi Halal Dunia. Kementerian Perindustrian Republik Indonesia. https://kemenperin.go.id/artikel/22817/Indonesia-Digadang-Jadi-Pusat-Produksi-Halal-Dunia
Jahar, A. S., & Thalhah. (2017). Dinamika Sosial Politik Pembentukan Undang-Undang Jaminan Produk Halal. Al-Ihkam, 12(2). https://doi.org/10.19105/al-ihkam.v12i2.1232
Kasanah, N. (2022). Potensi , Regulasi , dan Problematika Sertifikasi Halal Gratis. Journal of Economics, Law, and Humanities, 1(2).
Kusnadi, M. (2019). Problematika penerapan undang-undang jaminan produk halal di indonesia. Islamika : Jurnal Keislaman Dan Ilmu Pendidikan, 1(2), 116–132.
Mahendri, W., Darsono, J. T., & Firdiansjah, A. (2016). The Influence of Religiusity and Halal Label through Halal Awareness Purchase Decisions. 2014, 1739–1746.
Muhammad, A. (2004). Hukum dan Penelitian Hukum. PT. Citra Aditya Bakti.
Mujar, N. A., & Hassan, N. (2020). The Economics Of Halal Industry. 3, 1–15.
Musataklima, M. (2021). Self-Declare Halal Products for Small and Micro Enterprises: Between Ease of Doing Business and Assurance of Consumer Spiritual Rights. De Jure: Jurnal Hukum Dan Syar'iah, 13(1), 32–52.
Pramuji, S. (2021). Pemerintah Rilis Gerakan 1 Juta Sertifikasi Halal Gratis bagi UMK. Kementerian Agama Republik Indonesia. https://www.kemenag.go.id/read/pemerintah-rilis-gerakan-1-juta-sertifikasi-halal-gratis-bagi-umk
Pramuji, S. (2022). BPJPH & ILHC Bahas Target Indonesia Jadi Produsen Halal Dunia. Kementerian Agama Republik Indonesia. https://kemenag.go.id/read/bpjph-ilhc-bahas-target-indonesia-jadi-produsen-halal-dunia-egovk
Primatami, A,, & Nanda Hidayati. (2019). Perkembangan Usaha Mikro Kecil (UMK) Di Provinsi Jawa Barat Tahun 2006 - 2016. Jurnal Pengembangan Wiraswasta, 21(3), 203-212.
Pujayanti, D. A. (2020). Industri Halal Sebagai Paradigma Bagi Sustainable Development Goals di Era Revolusi Industri 4.0. Youth & Islamic Economic Journal, 1(1), 20–33.
Rahem, A., & Prayoga, A. (2019). PHARMACIST BEHAVIOR OF HALAL LABELIZATION ON PHARMACEUTICAL. 2(1). https://doi.org/10.20473/jhpr.vol.2-issue.1.25-32
Razali, M., Siregar, R. T., Sari, N., & Sinaga, M. H. (2018). Analisis Mikrobiologi Forensik Total Mikroba Sosis Sapi yang Bercampur Lemak Babi dalam Rangka Kehalalan Produk. Agrintech: Jurnal Teknologi Pangan Dan Hasil Pertanian, 2(1), 33–39. https://doi.org/10.30596/agrintech.v2i1.2609
Review, W. P. (2021). Muslim Population By Country. World Population Review. https://worldpopulationreview.com/country-rankings/muslim-population-by-country
Sakti, M., Pujiyono, & Imanullah, M. . (2021). Legal studies on the halal product certification institution in Indonesia after the enactment of the law on the halal product guarantee. Halal Development: Trends, Opportunitues and Challenges, 3(2). https://doi.org/10.1201/9781003189282-9
Sugiyono. (2018). Metode Penelitian Kualitatif. CV Alfabeta.
Sukandar, H. A. (2020). Ketentuan Regulasi Halal dalam Penyelenggaraan JPH di Indonesia.
Supriyanto, I., & Amany. (2022). Penanaman Nilai Karakter Religius Pada Pelaku Usaha Kecil Menengah (UKM) Melalui Program Sertifikasi Halal Gratis (Sehati) Tahun 2022. JSIM: Jurnal Ilmu Sosial Dan Pendidikan, 3(3), 154–162.
Swandaru, R. (2021). Strengthening the Domestic Halal Industry Strengthening the Domestic Halal Industry. February 2017.
Ulya, F. N. (2022). Hingga 2022, 10.643 UMK Dapat Sertifikasi Halal LPPOM MUI. Kompas. https://money.kompas.com/read/2022/06/09/120110426/hingga-2022-10643-umk-dapat-sertifikasi-halal-lppom-mui?page=all
Utami, N. N., & Genoveva, G. (2020). THE INFLUENCE OF BRAND IMAGE , HALAL LABEL , AND HALAL AWARENESS THE INFLUENCE OF BRAND IMAGE , HALAL LABEL , AND HALAL AWARENESS ON CUSTOMERS PURCHASING DECISION. Jurnal Muara Ilmu Ekonomi Dan Bisnis, 2(1), 335–376. https://doi.org/10.24912/jmieb.v4i2.8381
Yulia, Lady. (2015). Strategi Pengembangan Industri Produk Halal. Jurnal Bisnis Islam, 8(1), 121–162. https://jurnalbimasislam.kemenag.go.id/jbi/article/view/171/118
DOI:
10.24235/jm.v7i2.10666
Article Metrics
Abstract view : 0 times
PDF - 0 times
Refbacks
There are currently no refbacks.
Al Mustashfa Indexed by: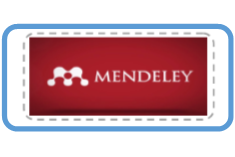 This work is licensed under a Creative Commons Attribution 4.0 International License.
View My Stats