Prophetic adalah jurnal konseling Islami yang mengedepankan pada nilai-nilai profesionalitas dan empati. Jurnal ini berfokus pada publikasi ilmiah hasil penelitian, kajian literatur, dan studi kasus lapangan terkait isu-isu dalam bidang bimbingan dan konseling Islam. Jurnal ini diterbitkan secara berkala dua kali dalan satu tahun.
====================
Prophetic is journal that is focussed on professionalism, empathy, and Islamic counseling. It focus on scientific publication of research study, literature review, and case study which are related to the issues in the area of Islamic guidance and counseling. The journal is published regularly twice a year.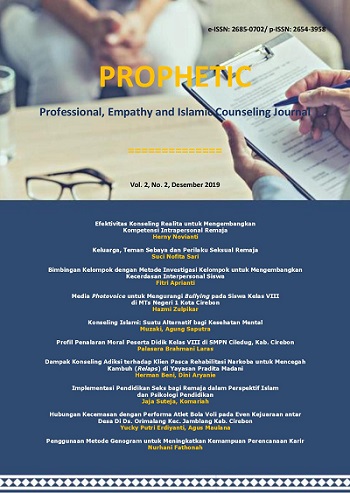 Announcements
No announcements have been published.